LITERATURE REVIEW: PENGARUH PEMBERIAN BIT (Beta vulgaris L.) TERHADAP KADAR HEMOGLOBIN
Keywords:
beetroot, haemoglobin, anemia, hematopoiesis.
Abstract
ABSTRACTBackground: Anemia is a condition in which the hemoglobin level in blood is lower than normal. The major cause of high incidence of anemia in women is caused by blood loss especially during menstruation and lack of adequate nutritional intake for the hemoglobin formation,  so lot of women experiences anemia. One of the non-pharmacological alternatives to treat anemia is by consuming beetroot (Beta vulgaris L.) from the Chenopodiaceae family. A total of 100 grams of beet contains 0.8 mg of iron, 128.7 mg of betalain, 4.9 mg of vitamin C, and 109 µg of folic acid which is important for hematopoiesis. Objective: The aim of this literature review is to determine the effect of beet (Beta vulgaris L.) administration on hemoglobin levels. Method: All the data were obtained online which is available in full text and open access format around 2011-2020 from 6 databases (Google Scholar, ProQUEST, PuBMED, Springer, Science Direct and ResearchGate). This literature review were synthesized using a narrative method in tabular form using PICOT method (population, intervention, comparation, outcome, and time). Result: A total of 10 articles that passed the inclusion and exclusion criteria according to the topic and also have passed the quality assessment. The study design was an experimental study and the intervention method was divided into two types, by juice and extract. Conclusion: Based on the results of the assessment from literature study sources, it can be seen that the intervention of beetroot in a certain dose and time period has a significant effect on increasing the hemoglobin levels to prevent and treat anemia. Keyword : beetroot, haemoglobin, anemia, hematopoiesis.ABSTRAKLatar Belakang: Anemia merupakan suatu kondisi tubuh yang ditandai dengan rendahnya kadar hemoglobin dalam darah dari kadar normalnya. Penyebab tingginya angka kejadian anemia pada wanita diakibatkan oleh kehilangan darah terutama saat menstruasi dan kurangnya asupan nutrisi yang adekuat untuk pembentukan hemoglobin sehingga banyak dari wanita mengalami anemia. Salah satu upaya secara non farmakologis sebagai alternatif mengatasi anemia yaitu mengkonsumsi bit (Beta vulgaris L.) yang berasal dari famili Chenopodiaceae. Sebanyak 100 gram bit mengandung zat besi 0.8 mg, betalain 128.7 mg, vitamin C 4.9 mg, dan asam folat 109 µg yang memiliki peranan penting untuk hematopoiesis. Tujuan: literature review ini bertujuan untuk mengetahui pengaruh pemberian bit (Beta vulgaris L.) terhadap kadar hemoglobin. Metode: Sumber data diperoleh secara online yang tersedia full text dan open access dengan rentang tahun 2011-2020 menggunakan 6 database (Google Scholar, ProQUEST, PuBMED, Springer, Science direct dan ResearchGate). Literatur review ini disintesis menggunakan metode naratif dalam bentuk tabel menggunakan metode PICOT (population, intervension, comparation, outcome, and time). Hasil: Sebanyak 10 artikel telah memenuhi kriteria inklusi dan ekslusi sesuai topik serta telah memenuhi quality assessment. Desain studi literatur tersebut merupakan penelitian eksperimental dengan metode intervensi bit terbagi menjadi dua yaitu pemberian jus dan ekstrak. Kesimpulan: Berdasarkan hasil pengkajian dari sumber studi literatur dapat diketahui bahwa pemberian intervensi bit dengan dosis dan kurun waktu tertentu memiliki pengaruh yang signifikan terhadap kenaikan kadar hemoglobin untuk mencegah dan mengatasi anemia. Kata kunci : bit, hemoglobin, anemia, hematopoiesis.
References
WHO. Haemoglobin concentrations for the diagnosis of anaemia and assessment of severity [Internet]. World Health Organization. 2011. p. 1–6. Available from: https://www.who.int/vmnis/indicators/haemoglobin/en/
Gautam S, Min H, Kim H, Jeong HS. Determining factors for the prevalence of anemia in women of reproductive age in Nepal: Evidence from recent national survey data. PLoS One. 2019;14(6):1–17.
WHO. Prevalence of anemia among women of reproductive age (% of women ages 15-49) [Internet]. The World Bank. 2016. Available from: https://data.worldbank.org/indicator/SH.ANM.ALLW.ZS
Maakaron JE. How does the prevalence of anemia vary between males and females? [Internet]. medscape. 2019. Available from: https://www.medscape.com/answers/198475-155034/how-does-the-prevalence-of-anemia-vary-between-males-and-females
WHO. Worldwide prevalence of anaemia 1993-2005 [Internet]. Ganeva. 2008. p. 1–40. Available from: https://www.who.int/nutrition/publications/micronutrients/anaemia_iron_deficiency/9789241596657/en/
Kementerian Kesehatan RI. Penyajian Pokok-Pokok Hasil Riset Kesehatan Dasar 2013 [Internet]. Jakarta; 2013. Available from: https://pusdatin.kemkes.go.id/resources/download/general/Hasil Riskesdas 2013.pdf
Hallberg LR-HL. Iron requirements in Menstruating Women. 1991;54(July):1047–58.
Kementerian Kesehatan RI. Pedoman Pencegahan dan Penanggulanngan Anemia pada Remaja Putri dan WUS. Direktorat Gizi Masy [Internet]. 2016;97. Available from: https://sigiziterpadu.gizi.kemkes.go.id/webdisini/katalog/revisi-buku-pencegahan-dan-penanggulangan-anemia-pada-rematri-dan-wus.pdf
Lim TK. Edible Medicinal and Non-Medicinal Plants. Vol. 10, Edible Medicinal and Non-Medicinal Plants. 2016. 1–659 p.
USDA. Beets, raw [Internet]. FoodData Central. 2019. Available from: https://fdc.nal.usda.gov/fdc-app.html#/food-details/169145/nutrients
Clifford T, Howatson G, West DJ, Stevenson EJ. The potential benefits of red beetroot supplementation in health and disease. Nutrients. 2015;7(4):2801–22.
Hussain EA, Sadiq Z, Zia-Ul-Haq M. Betalains: Biomolecular aspects. Betalains Biomol Asp. 2018;1–187.
Warwick KW. What are the benefits of beetroot? [Internet]. Medical News Today. 2019. Available from: https://www.medicalnewstoday.com/articles/277432
Fink A. Conducting Research Litertaure Review: from the internet to paper [Internet]. 3rd editio. Los Angeles: Sage Publication Inc; 2010. 253 p. Available from: https://books.google.co.id/books?id=2bKI6405TXwC&printsec=frontcover&hl=id&source=gbs_ge_summary_r&cad=0#v=onepage&q&f=false
Al-aboud NM. Effect of red beetroot (Beta vulgaris L.) intake on the level of some hematological tests in a group of female volunteers. ISABB J Food Agric Sci. 2018;8(2):10–7.
Jaiswal A, Ganeshpurkar A, Awasthi A, Bansal D, Dubey N. Protective effects of beetroot extract against phenyl hydrazine induced anemia in rats. Pharmacogn J. 2014;6(5):1–4.
Priya NG. Beet root juice on haemoglobin among adolescent girls. IOSR J Nurs Heal Sci. 2013;2(1):09–13.
Chauhan S, Gopani T, Suhagia B, Gupta S, Patel K, Patel M. Clinical evaluation of Beet root and Prickly pear in the management of Anemia: An Observational Study. J Ayurveda Med Sci. 2018;2(4):274–7.
Lakshmi E, Easwaran P, Saraswathy E. An intervention study to combat iron deficiency anaemia in adolescent girls - Food fortification strategy. Biosci Biotechnol Res Asia. 2016;13(2):1141–6.
Lotfi M, Azizi M, Tahmasbi W, Bashiri P. The Effects of Consuming 6 Weeks of Beetroot Juice (Beta vulgaris L.) on Hematological Parameters in Female Soccer Players. J Kermanshah Univ Med Sci. 2018;In Press(In Press).
Al-Khazraji SM. Hemopoietic activity of the beetroot ethanolic extract of beta Vulgaris (Shamandar) in albino rats. J Glob Pharma Technol. 2018;10(3):16–20.
El-Dreny, Mahmoud. Maha A. dan E. Effect of Feeding Iron Deficiency Anemia Rats on Red Beetroots Juices. J Food Dairy Sci. 2019;10(8):243–7.
Beshel FN, Beshel JA, Ante EE. The Ethanolic Extract of Beetroot (Beta Vulgaris) Ameliorates Some Red Cell Parameters In Phenylhydrazine-Induced Anaemic Rats. IOSR J Nurs Heal Sci. 2018;7(4):27–30.
Cho J, Bing SJ, Kim A, Lee NH, Byeon SH, Kim GO, et al. Beetroot (Beta vulgaris) rescues mice from γ-ray irradiation by accelerating hematopoiesis and curtailing immunosuppression. Pharm Biol [Internet]. 2017;55(1):306–16. Available from: http://dx.doi.org/10.1080/13880209.2016.1237976
Ekweogu CN, Ude VC, Nwankpa P, Emmanuel O, Ugbogu EA. Ameliorative effect of aqueous leaf extract of Solanum aethiopicum on phenylhydrazine-induced anaemia and toxicity in rats. Toxicol Res [Internet]. 2020;36(3):227–38. Available from: https://doi.org/10.1007/s43188-019-00021-5
Berger J. Phenylhydrazine haematotoxicity. J Appl Biomed. 2007;5(3):125–30.
Gheith I, El-Mahmoudy A. Laboratory evidence for the hematopoietic potential of beta vulgaris leaf and stalk extract in a phenylhydrazine model of anemia. Brazilian J Med Biol Res. 2018;51(11):1–8.
Afsana K, Shiga K, Ishizuka S, Hara H. Reducing effect of ingesting tannic acid on the absorption of iron, but not of zinc, copper and manganese by rats. Biosci Biotechnol Biochem. 2004;68(3):584–92.
Abed M, Herrmann T, Alzoubi K, Pakladok T, Lang F. Tannic acid induced suicidal erythrocyte death. Cell Physiol Biochem. 2013;32(4):1106–16.
Ems, T., dan Huecker MR. Biochemistry, iron absorption [Internet]. NCBI Bookshelf. StatPearls; 2020. p. 1–9. Available from: https://www.ncbi.nlm.nih.gov/books/NBK448204/
Vulić JJ, Ćebović TN, Čanadanović VM, Ćetković GS, Djilas SM, Čanadanović-Brunet JM, et al. Antiradical, antimicrobial and cytotoxic activities of commercial beetroot pomace. Food Funct. 2013;4(5):713–21.
Gandía-Herrero F, Escribano J, García-Carmona F. The role of phenolic hydroxy groups in the free radical scavenging activity of betalains. J Nat Prod. 2009;72(6):1142–6.
Wootton-Beard PC, Moran A, Ryan L. Stability of the total antioxidant capacity and total polyphenol content of 23 commercially available vegetable juices before and after in vitro digestion measured by FRAP, DPPH, ABTS and Folin-Ciocalteu methods. Food Res Int [Internet]. 2011;44(1):217–24. Available from: http://dx.doi.org/10.1016/j.foodres.2010.10.033
Neelwarne B. Red beet biotechnology: Food and pharmaceutical applications. Red Beet Biotechnology: Food and Pharmaceutical Applications. 2012. 1–435 p.
Stover, Patrick J; Field M. Vitamin B-6. Nutrients. 2015;6(1):132–3.
Ahumibe AA, Braide VB. Effect Of Gavage Treatment With Pulverised Garcinia Kola Seeds On Erythrocyte Membrane Integrity And Selected Haematological Indices In Male Albino Wistar Rats. Niger J Physiol Sci. 2009;24(1):47–52.
Webb AJ, Patel N, Loukogeorgakis S, Okorie M, Aboud Z, Misra S, et al. Properties of dietary nitrate via bioconversion to nitrite. Hypertension [Internet]. 2010;51(3):784–90. Available from: http://www.ncbi.nlm.nih.gov/pmc/articles/PMC2839282/pdf/ukmss-29107.pdf
Arciero PJ, Miller VJ, Ward E. Performance enhancing diets and the PRISE protocol to optimize athletic performance. J Nutr Metab. 2015;2015.
Lansley KE, Winyard PG, Fulford J, Vanhatalo A, Bailey SJ, Blackwell JR, et al. Dietary nitrate supplementation reduces the O2 cost of walking and running: A placebo-controlled study. J Appl Physiol. 2011;110(3):591–600.
Butu M, Rodino S. Fruit and Vegetable-Based Beverages—Nutritional Properties and Health Benefits [Internet]. Natural Beverages. Elsevier Inc.; 2019. 303–338 p. Available from: https://doi.org/10.1016/B978-0-12-816689-5.00011-0
Suryana D. Manfaat Buah [Internet]. Bandung: Dayat Suryana Independent; 2018. 653 p. Available from: https://books.google.co.id/books?id=MuR0DwAAQBAJ&printsec=frontcover&hl=id#v=onepage&q&f=false
Krajka-Kuźniak V, Szaefer H, Ignatowicz E, Adamska T, Baer-Dubowska W. Beetroot juice protects against N-nitrosodiethylamine-induced liver injury in rats. Food Chem Toxicol. 2012;50(6):2027–33.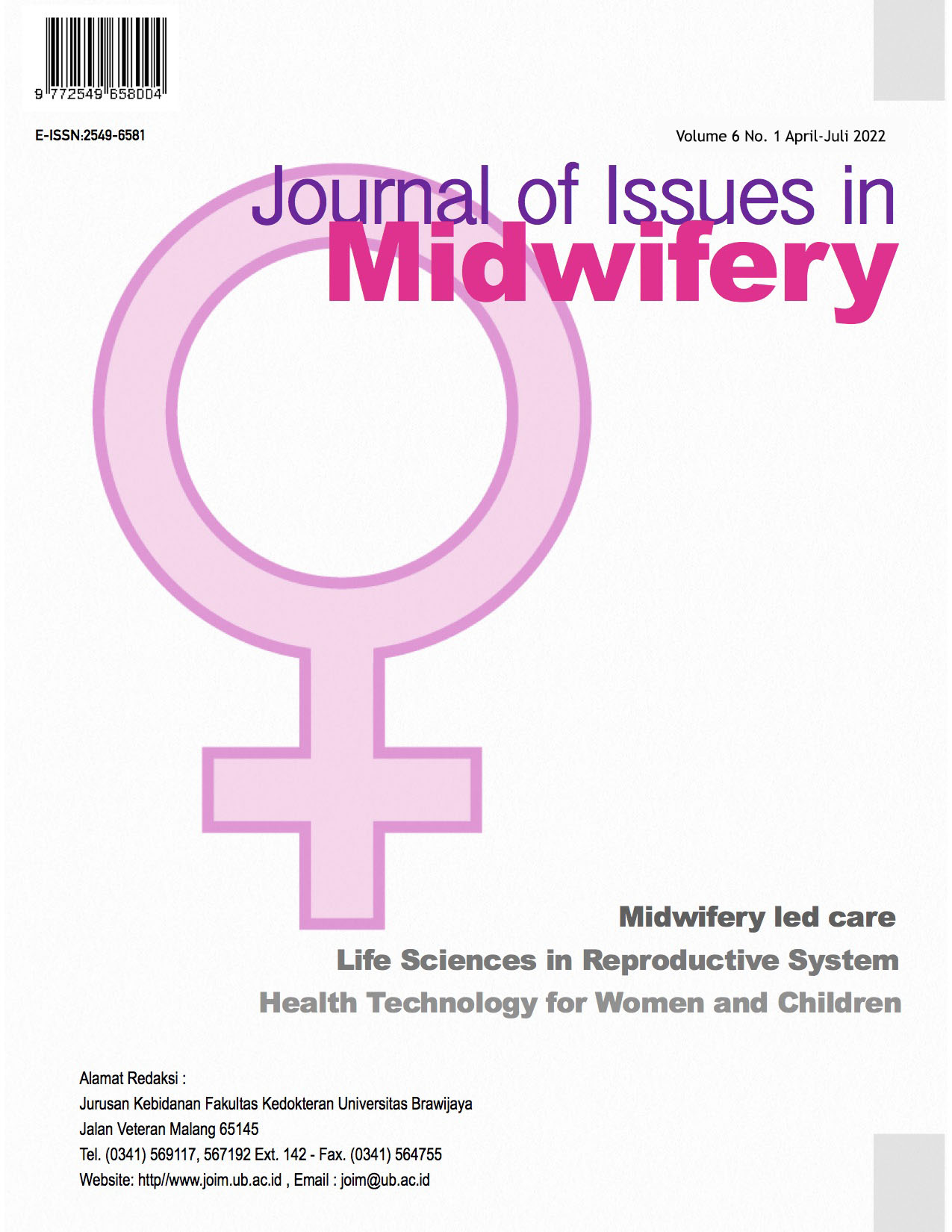 Downloads